Last week, I took part in a great little conference organized by Regina's Strategy Lab called #awesome13 How to Awesome Online
During the panel session, we took questions from the floor. A week has since past and one question still bugs be. I don't believe the panel, including myself, did the question any justice with our responses.
The beauty of the internet is a 2nd chance to answer a great question.
Earlier in the panel discussion, we were asked to identify our favourite TED talk. Most of the panelists mentioned Simon Sinek's How Great Leaders Inspire Action. Otherwise known as the Golden Circles or Start With Why.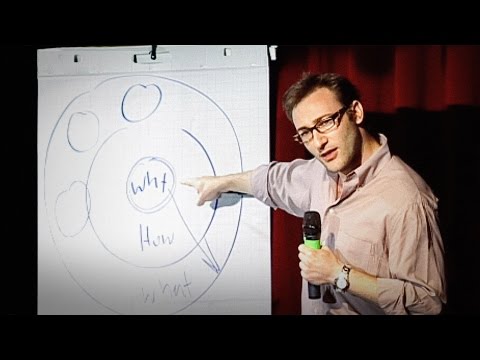 That answer inspired the question "What do you believe?" from Conrad Hewitt (@CHewittOver)
In the video, Simon Sinek says "People don't buy what you do, they buy why you do it" and explains the concept that if you start with Why, you will gain fans and customers from those who believe what you believe. This will allow you to build stronger, more loyal relationships with your audience than those that start with What.
You see, for the past million decades, REALTORS® have advertised in one direction. We have billboards with our beautiful faces on them and words such as "Regina's Top Agent". Or, in the same direction, we promote properties in the newspaper describing the home's great features and price.
To replicate Simon's model, we have been speaking from the outside in, with a messages like this:
Here's a great home with tons of bedrooms and bathrooms for a great price. I'm a Top Producing Agent and I have several years of experience in the market. I provide great customer service. Will you be my client?
However, when we speak from the inside out, the same message builds a different relationship with the audience
I believe that this should be about you, not me. It's about you having access to all the information possible, the tools to properly evaluate opportunities and the ability to make the right decision. I'm just here to help you do that. Would you like to work together?
When starting in real estate, many new agents work at open houses or promote new listings and hope they get leads that they can convert into clients. These relationships tend to only last as long as the client likes that particular home.
Many of these relationships are surface deep because they were built on what, not why. It's no wonder many new agents get frustrated.
If that same agent takes a different approach and tells the world that they believe in and why they are different from other choices, they will gain fans that believe what they believe, no matter which house they chose.
How do I know this works? Since starting this whole Rockstar Homes "project" five years ago, we've been standing on a soap box saying It's About You, Not Me and telling clients they are worthy of the spotlight. We've even taken a seat backstage and allowed our clients to take the spotlight in our videos and advertising. The results have been overwhelming and we continue to gain positive feedback, referrals and new clients.
It's never been about telling the world how great we are, but simply sharing what we believe. It's About You, Not Me.
Start with Why.
#awesome13
#comeatmebro